I like this – An interesting view from someone who lived under Nazi occupation, and managed to keep diaries the whole time.
Ms. Condon's Blog
An interesting history and religion resource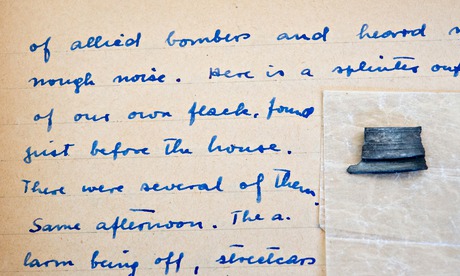 In December 1941, when Hungary severed relations with the US following America's entry into the second world war, Maria Madi, a doctor in Budapest, started keeping a diary for her daughter, who had just immigrated to Louisiana.
Madi did not know if her daughter would ever see her words. But she wrote anyhow. About the war. About the Nazis. About the suffering of Jews. And about the two people she hid in her apartment, at times behind a large mirror when visitors came to call.
By war's end, Madi, who was not Jewish, had filled 16 notebooks in handwritten English that serve as a grim portrait of the Holocaust in Hungary and of a defiant woman sickened by its cruelty.
"I am going to see, to hear, to witness everything," Madi wrote, adding later, "it may happen of course that neither myself nor my…
View original post 1,371 more words